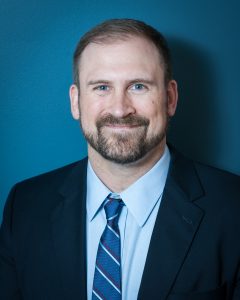 Credentials
Undergraduate Education:
Princeton University; Princeton, NJ
Medical School:
Case Western Reserve University School of Medicine; Cleveland, OH
Residency:
Lahey Hospital & Medical Center; Burlington, MA
Urology Residency:
Lahey Hospital & Medical Center; Burlington, MA
Dr. Christopher Lebeis' Bio
Dr. Lebeis grew up outside Detroit, Michigan. He played varsity football at Princeton University and graduated cum laude with a degree in chemistry. After medical school at Case Western Reserve University School of Medicine, he completed his surgical and urologic training at Lahey Hospital & Medical Center's Institute of Urology, the teaching hospital for Tufts University School of Medicine. During his residency training Dr. Lebeis was honored with the Excellence in Teaching Award for the Department of General Surgery as well as the Ian C. Summerhayes Award for Excellence in Research.
Dr. Lebeis has authored several peer-reviewed journal articles. He has presented numerous research projects in areas of urologic surgery and prostate cancer at both regional and national meetings.
Dr. Lebeis' areas of interest include urologic cancers, stones, and men's health.
Dr. Lebeis enjoys spending time outdoors, hiking, biking, and watching sports. He lives locally with his wife and daughter.
Interests
Urologic cancers
Stones
Men's health
What Our Patients Say About Christopher Lebeis