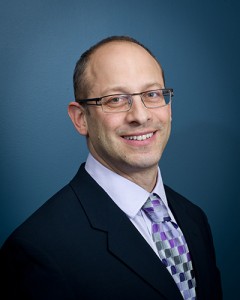 Credentials
Undergraduate Education:
Northwestern University; Evanston, IL
Medical School:
University of Minnesota; Minneapolis, MN
Residency:
University of Iowa Hospitals and Clinics; Iowa City, IA
Urology Residency:
University of Iowa Hospitals and Clinics; Iowa City, IA
Fellowship:
Female Urology/Voiding Dysfunction Minneapolis, MN
Dr. Marc Hodroff's Bio
Dr. Marc Hodroff moved to Portland, Maine in 2004 from Minneapolis. He and his family wanted to be in a community that offered both a progressive medical community but also a great place to raise a family.
Dr. Hodroff obtained his Bachelor's degree at Northwestern University in Evanston, IL and his medical degree from the University of Minnesota. Thereafter, he did his urologic residency training at the University of Iowa Hospitals and Clinics for 5 years before he went on to complete addition sub-specialty fellowship training, in female pelvic medicine & urogenital reconstruction, in St. Paul, MN.
Dr. Hodroff decided to pursue this specialty during residency because he developed a passion for women's pelvic health and saw such dramatic impact this fellowship and sub-specialty could offer to patients and quality of life improvements for both women and men. This additional fellowship training and board certification has allowed him to better treat incontinence and voiding dysfunction in both women and men as well as pelvic prolapse in women. Dr. Hodroff's urologic practice also includes urologic cancer treatments and laparoscopy. This experience and training have allowed him to serve as faculty and lecture on urinary incontinence and pelvic prolapse at the North Central Section Meeting of the American Urologic Association.
Dr. Hodroff feels strongly that alongside his partners, they have developed a compassionate and caring practice. He feels very blessed to be in the greater Portland community and being able to participate in the care of patients all over Maine.
Outside of work Dr. Hodroff loves spending time with his wife and children, hiking and doing mission trips. He is very involved in ministry work through ADios Ministries.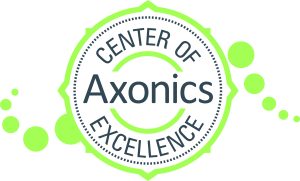 Fore River Urology is the first practice in Maine to be recognized as a Center of Excellence for Sacral Neuromodulation.
Interests
Overactive bladder
Pelvic organ prolapse
Urinary incontinence
Kidney stones
Urologic cancers
What Our Patients Say About Dr. Marc Hodroff
"A few years ago I was referred to Dr. Hodroff and since that time he has provided me with a level of care and concern far above what I expected. I find him to be very approachable, easy to talk with and answers all of my questions in terms that I can understand. He also ensures that I have the necessary information to make decisions regarding my health. Dr. Hodroff's knowledge, expertise, and "bedside manner" are terrific. He is truly a dedicated professional. AND, he saved my life!!"
"Dr. Hodroff is the best doctor I have ever had. He is very caring, compassionate and experienced. I could not have asked for better care or a better experience. Dr. Hodroff did my surgical procedure recently and he explained everything so well beforehand. After the procedure, he came in several times to check on me and to make sure I didn't need anything. It is very rare to find a doctor like him these days and I simply can't say enough kind words about him and the staff at Fore River Urology."